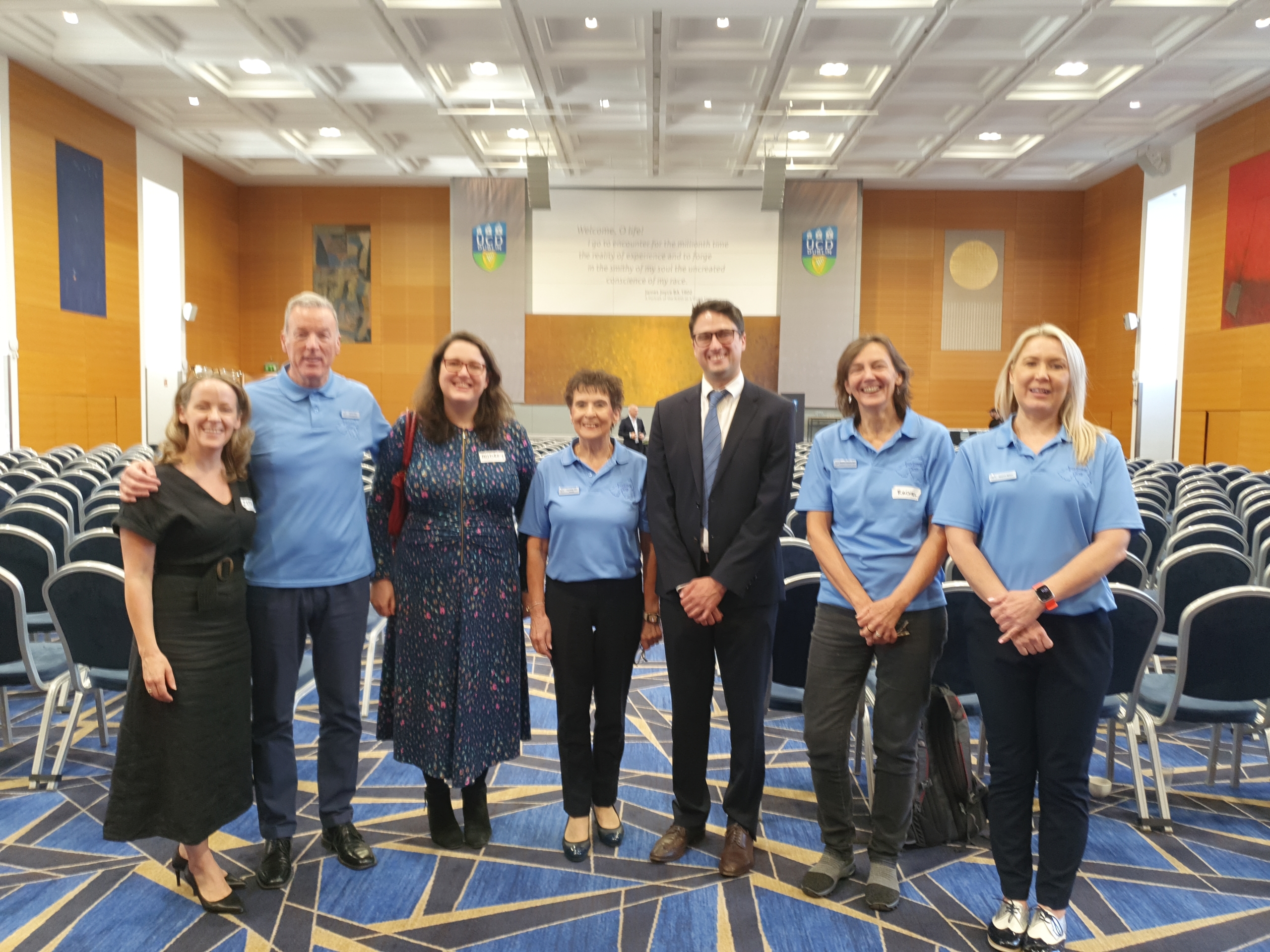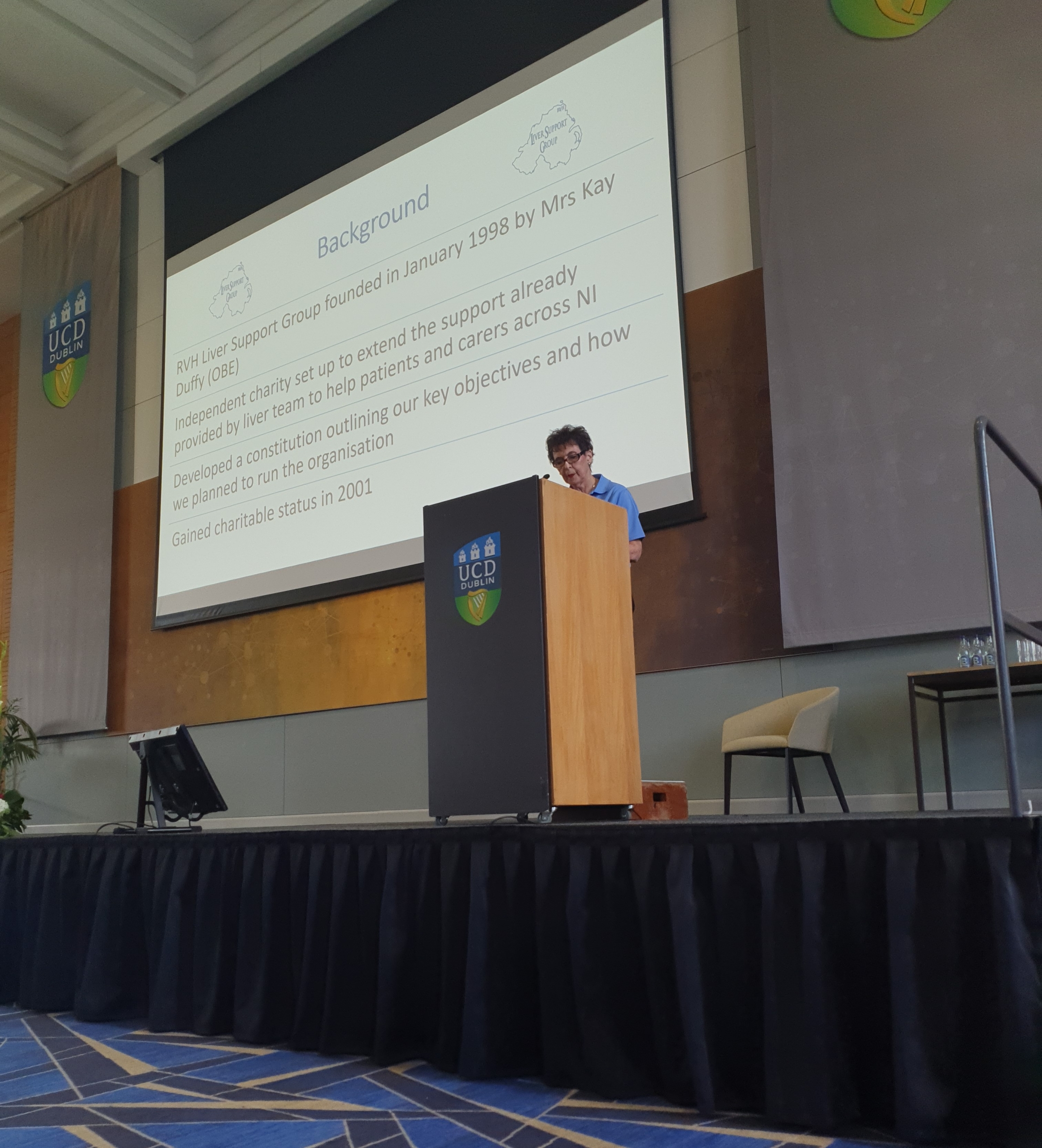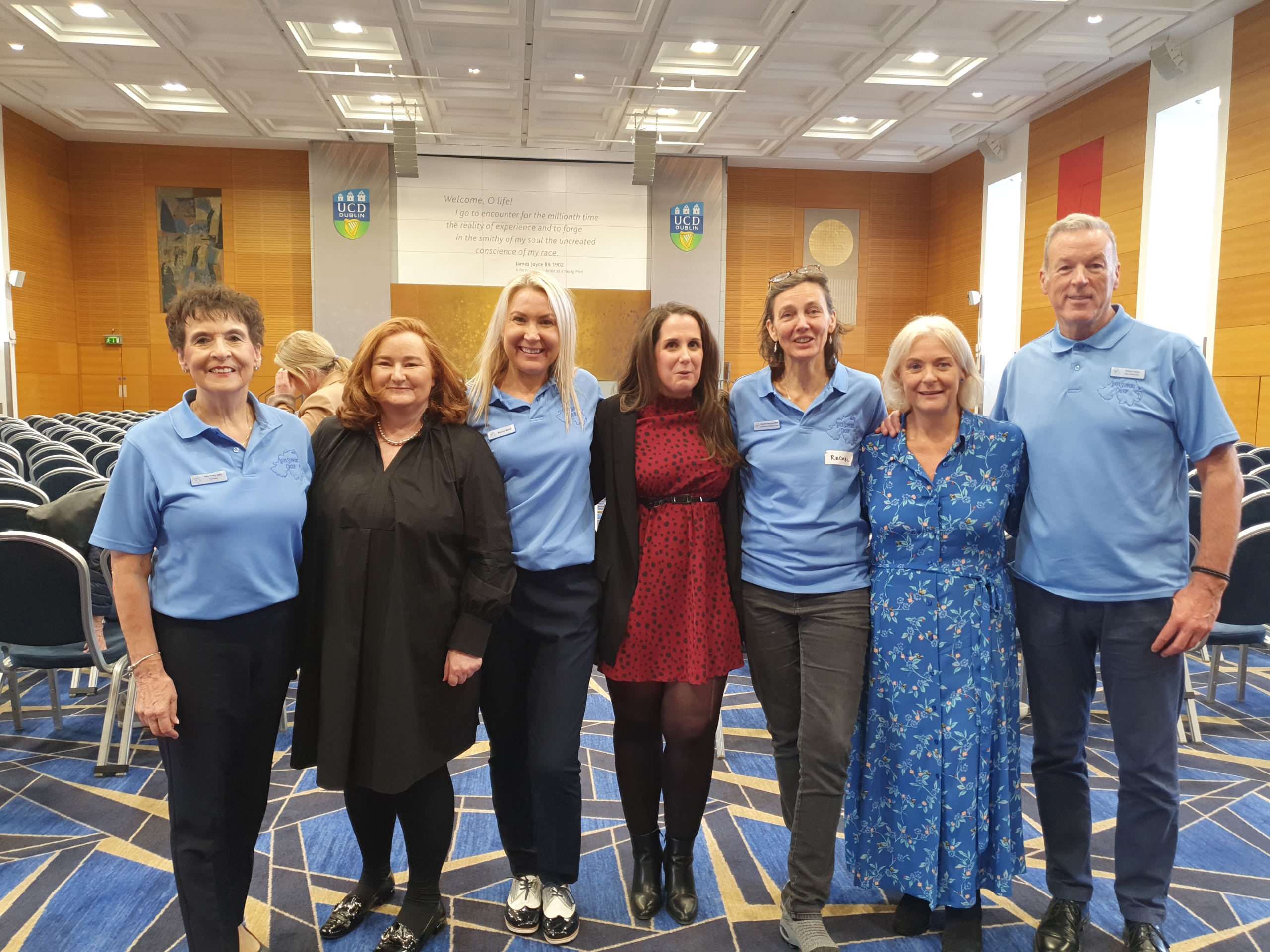 St Vincent's University Hospital in Dublin celebrated its Liver Transplant 30th Anniversary with a Patient Education Day in O'Reilly Hall, UCD, Belfield, Dublin on October 14th . There were a number of practical talks on living with a liver transplant with recent updates in the field of transplantation in celebration of the 30th Anniversary of the National Liver Transplant Programme. The day started with an introduction given by Mr Justin Geoghegan, Consultant Transplant Surgeon with further insights into the last thirty years of transplantation by Prof Oscar Traynor and Prof Aiden McCormick.
Kay Duffy, OBE, and founder of the Liver Support Group was invited down to the event to give an insight in to the support network provided by the Group within Northern Ireland. The Republic of Ireland does not have a similar network and therefore patients with any type of liver condition cannot avail of the wide number of services provided to patients in NI.
Kay Duffy, Founder, Arthur Goan, Vice Chairman, Dr Sharon Millen, Head of Research and Rachel Quinney Mee, Child & Adolescent Patient Carer representing the RVH Liver Support Group attended.