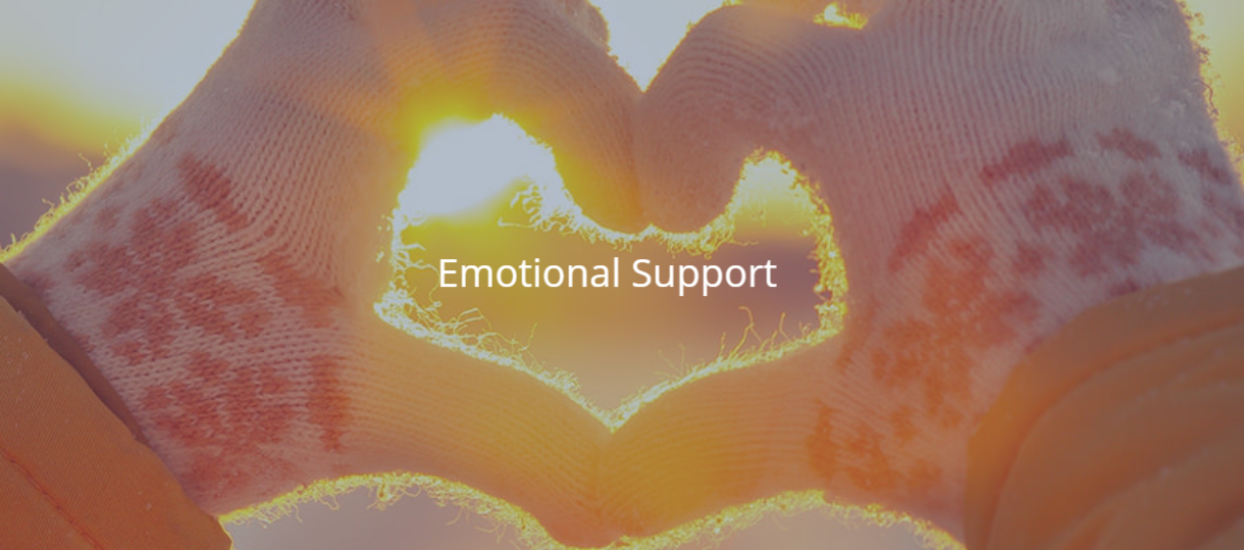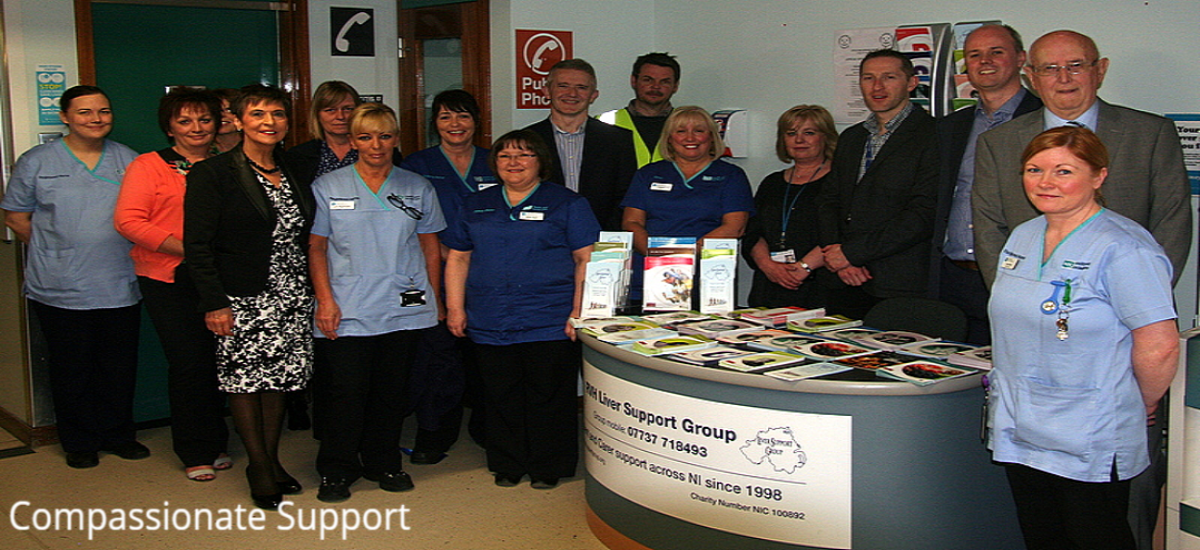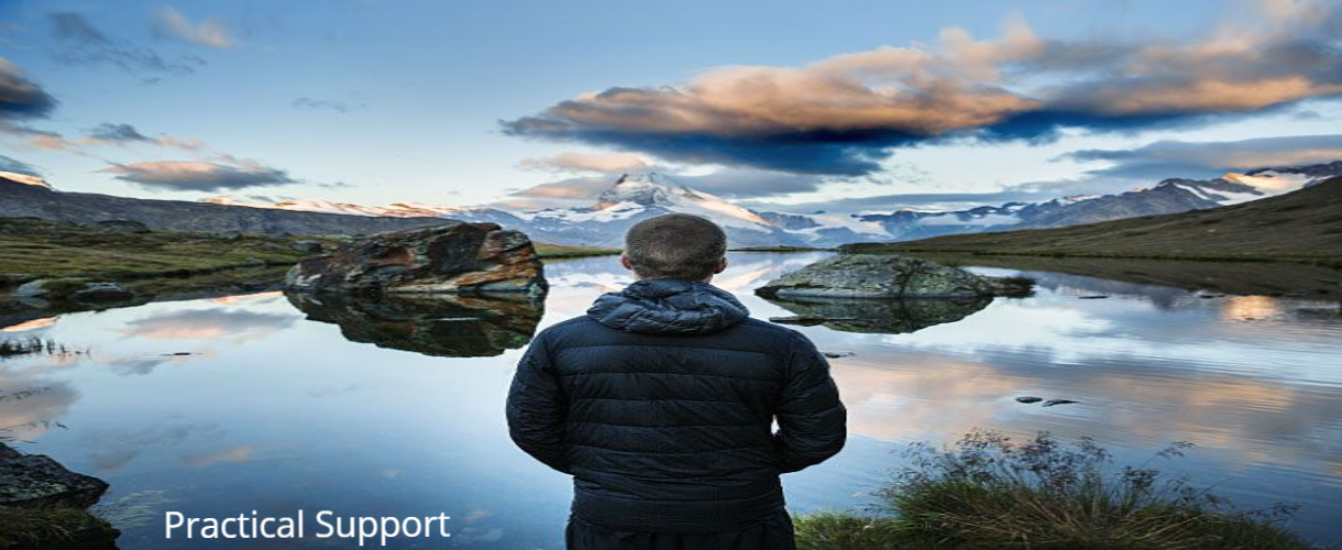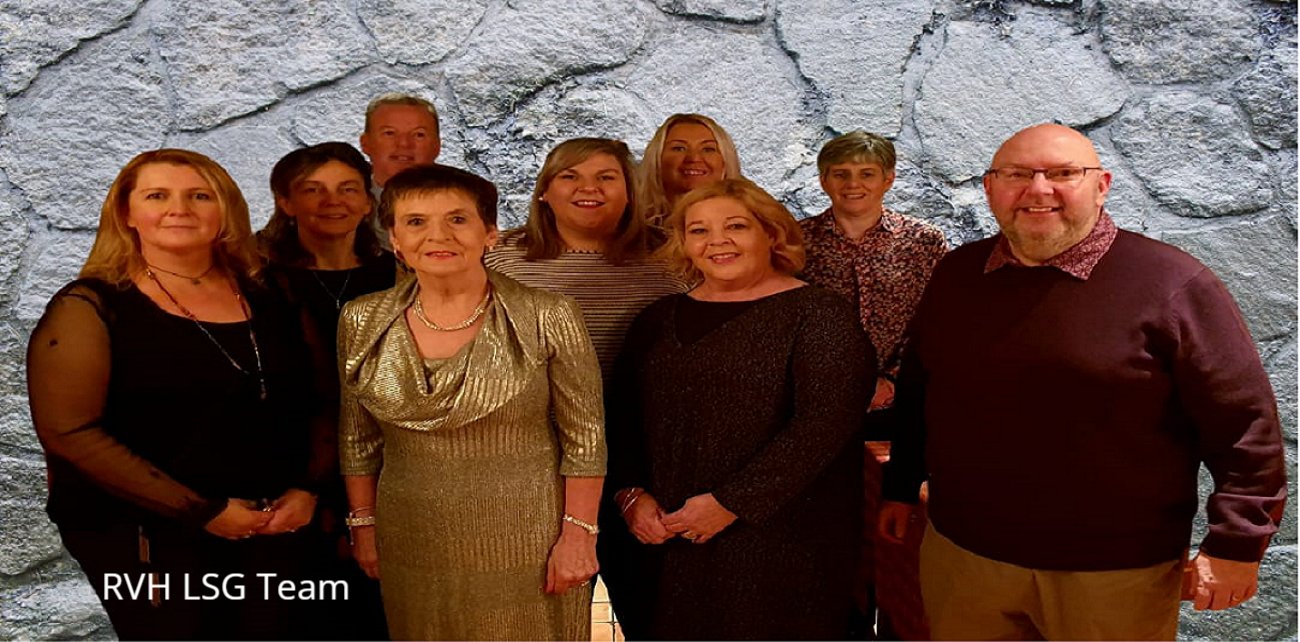 The month of January is "Love Your Liver" awareness month. And, to raise this awareness, we have just added a little reminder here for everyone on what we can do, as individuals, to help our liver recover after the festive season and to continue to look after it into the new year. Unlike other organs the liver has the properties of self healing but that can only happen if we make every effort to avoid on-going liver injury.
Included here are a few tips to help us on that journey. They are kindly provided by the British Liver Trust and we thank them for bringing this information together in an easy to read and understand way. We have made this easy for you to access and you just need to click on the relevant links below.
LATEST LSG NEWS
Arthur Goan
Patricia and Rachel, both child and adolescent patient carers in the Liver Support Group, delivered a selection of
Arthur Goan
Kay and Jim, from the Liver Support Group, seen here with Sister Carol Harper bringing warmth and joy to patients and staff
Arthur Goan
A KIND-HEARTED West Belfast boy, who suffers from a debilitating liver condition, has donated £367.62 of his own pocket money
MEDICAL NEWS UPDATES
Arthur Goan
If you're a liver transplant recipient, please consider taking part in this new study by NHS Blood and Transplant and Imperial College. The
Arthur Goan
"The MELODY Study" Some exciting news for liver patients about a new study starting today. The MELODY Study aims to assess antibody responses
Arthur Goan
The Liver Unit understands the anxiety of patients and their families regarding the current vaccination programme and terminology being used. The Chief Medical
ORGAN DONATION REGISTER
The RVH Liver Support Group has organ donation close to it's heart for, without it, many patients would not be able to live long and fruitful lives. The charity relies on the huge generosity of others in allowing this to happen. We actively encourage the general public to consider organ donation and to make themselves aware of the many positive stories told by patients who already have been successfully transplanted.  We have provided the opportunity for some of these patients to share their story with you. These personal accounts of their journeys will be of particular significance to those patients are are currently on the transplant waiting list and to their families and loved ones. All of these accounts can be found by clicking  YOUR STORIES
One wee chat could save up to 9 lives. Talk to your loved ones today about being an organ donor #havethechat #organdonation #yesidonate Learn more at: www.organdonationni.info
Letting loved ones know you want to be an organ donor can make it easier for them at a difficult time #havethechat #organdonation #yesidonate Learn more at: www.organdonationni.info
For further general information on organ donations please take some time and visit this website https://www.organdonation.nhs.uk/  You are also very welcome to contact any committee member to discuss these possibilities further.
The Group is fully supportive of all forms of organ donation, and is actively involved in the current campaign to bring about a change in the legislation in Northern Ireland to bring into law an opt-out system for organ donation.  The proposed change would bring us into line with the law in Scotland, England, Wales and soon the Republic of Ireland.
It would assume all adults in Northern Ireland (with certain exemptions) are willing to act as an organ donor, unless they specifically advise otherwise and 'opt out' of the process. The aim of the change in legislation is to bring about the clear wishes of 80% of the adult population in the Province, who have indicated that they would be willing to be a donor, despite only 48% actually signing the organ donor register to indicate this.  Consent to be a donor would be assumed under the new legislation.
One donor has the potential to save up to 9 lives, and in 2019/20 in Northern Ireland there were 51 deceased donors and 89 life-saving and life transforming transplants from deceased donors for Northern Ireland residents.  However there are still 115 people in Northern Ireland on the waiting list and in 2020, 11 people in Northern Ireland died while awaiting an organ transplant.
Here are the buttons linking to our Facebook, Twitter, Insta and YouTube social media channels. We would encourage you, when you visit these sites, to subscribe to or follow each of them so that you can be kept up to date when we post anything new.  We would also ask you to share these sites on your own social media so that our work becomes more widely known among your family and friends.