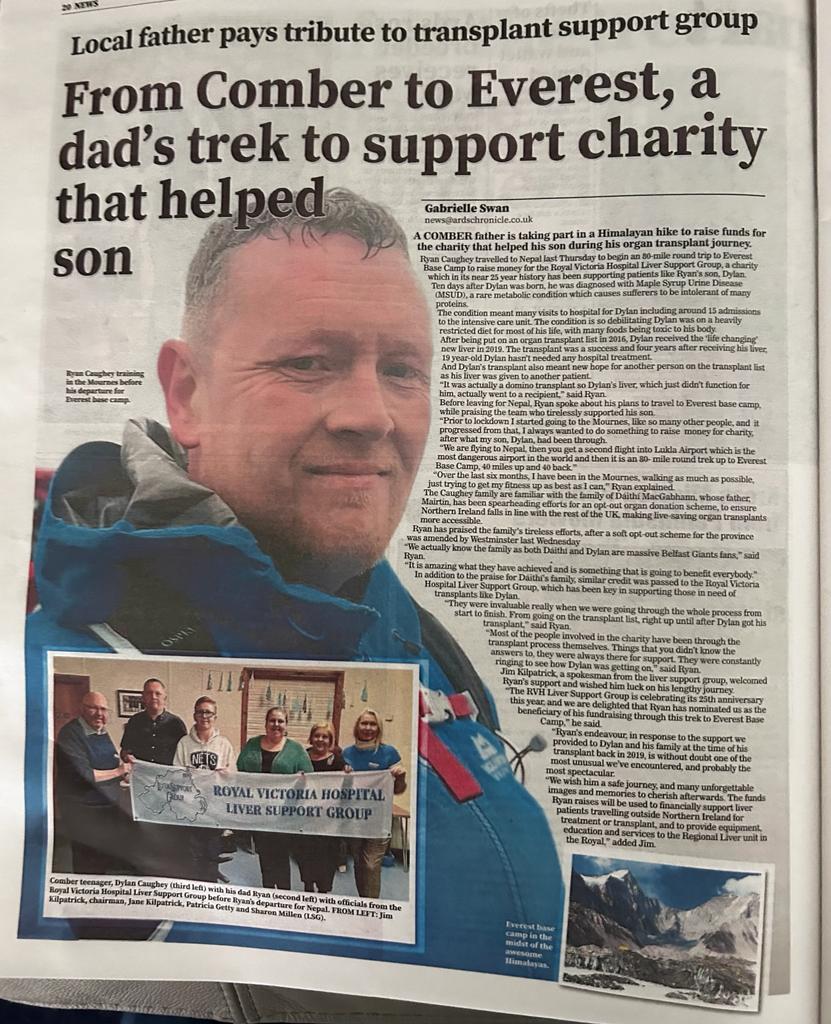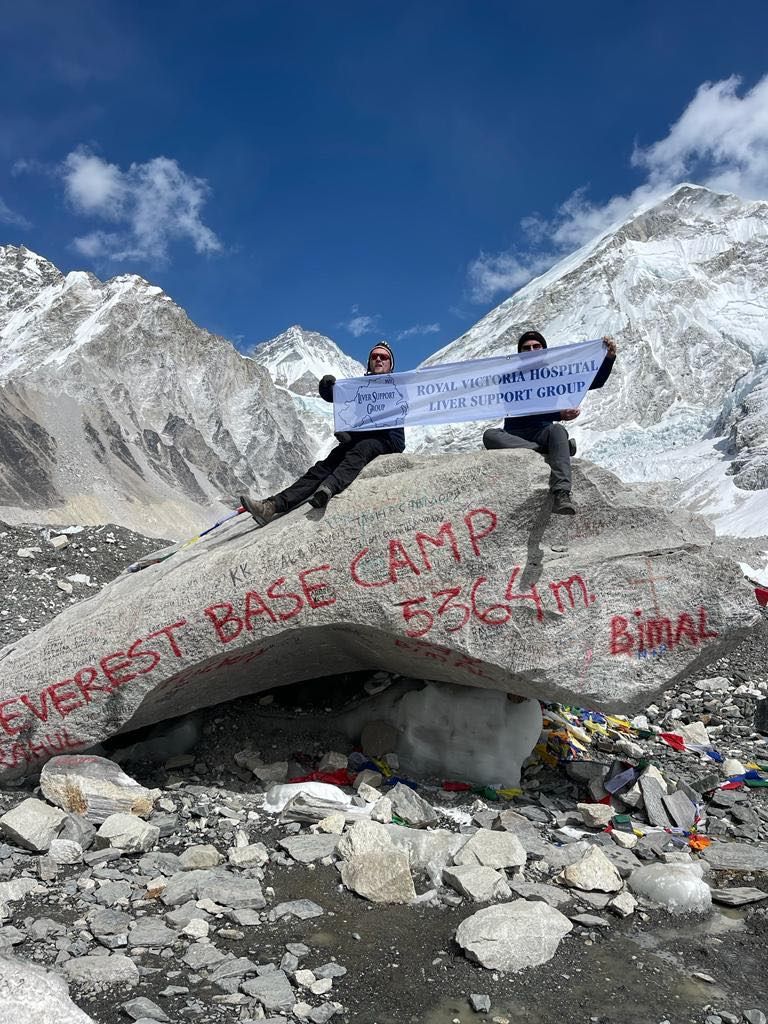 This is Ryan Caughey, father to Dylan who was recently transplanted due to being diagnosed at birth with Maple Syrup Urine Disease (MSUD). This is a rare metabolic condition which causes sufferers to be intolerant of many proteins.
The condition meant many visits to the Royal Victoria Hospital and the condition was so debilitating that Dylan was on a heavily restricted diet for most of his life.
After being put on the transplant list in 2016 he received his new liver in 2019. The transplant was a success and four years after receiving his liver, 19-year-old Dylan hasn't needed any hospital treatment.
And if that wasn't great enough news in itself the family learned that Dylan's liver, which didn't function for him, was transplanted to another patient.
Ryan wanted to give something back for the care and support that he and his family had received and he decided to do a sponsored trek to Everest Base Camp and that's exactly what he has achieved. We received this picture of him today (13/03/2023) at Base Camp proudly holding up our banner.
As a charity we would like to thank Ryan so much for his support and for putting us on top of the world.