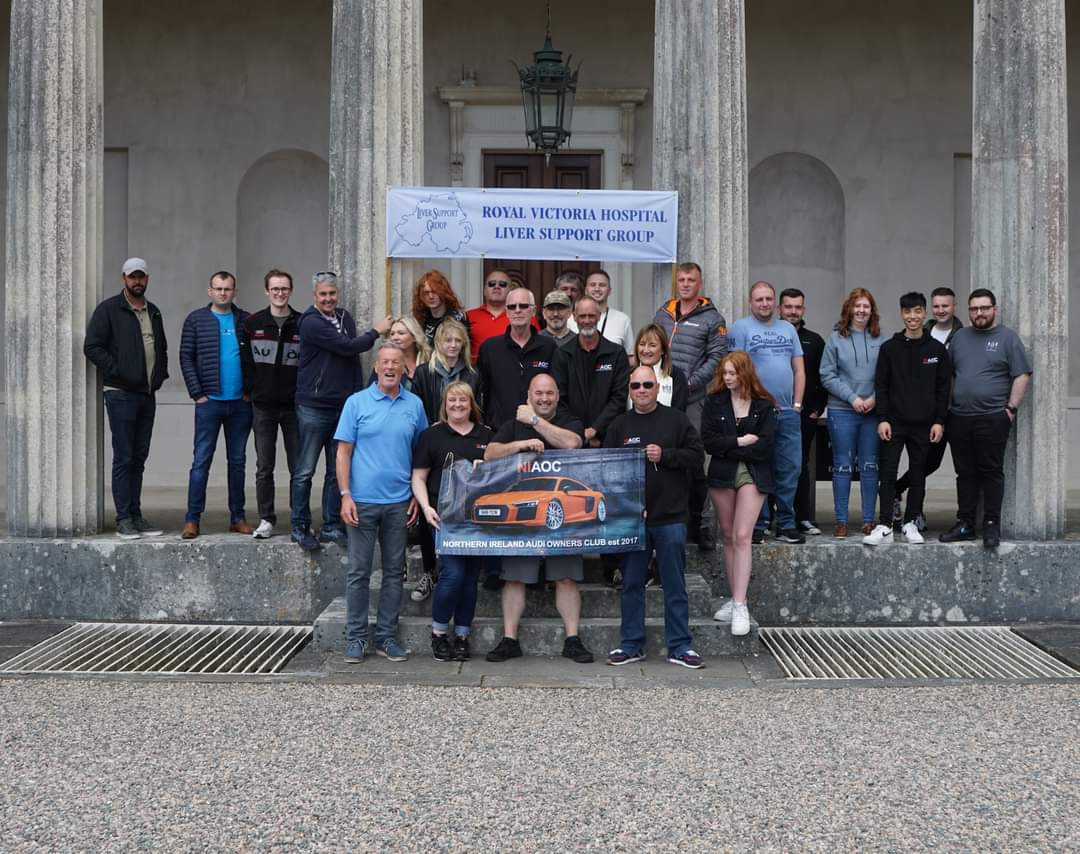 On behalf of everyone in the RVH Liver Support Group team I (Arthur) would like to thank both the NIAOC admin team for their great work in putting together a fantastic event and all of the work involved in organising the raffle which was held on the day at Castlecoole and all the members of the Audi Owners Club who attended.   There were some great car shots at the front of the building (thank you Shootfactory-NI) at Castlecoole and at Navar viewpoint which we went to afterwards; no doubt a few good memories. I've tried to capture as much of our convoy, and as many memories, in the attached video compilation; I hope you enjoy watching it as much as I have enjoyed putting it together.
Second, a big word of thanks to all those who donated so many worthy prizes for the raffle for, without your support, it would not have been possible. And to all of you who purchased those raffle tickets or made direct contributions through my JustGiving page 
.
The event raised the fantastic amount of £574.00 through JustGiving page and the raffle. When Gift Aid is added from the JustGiving page (income tax at the lower threshold) the total amount is £690.00. Again, thank you so much for this and be assured that every penny of this will be spent on the wellbeing of our many liver patients, providing financial assistance during transplant events, funding for medical equipment at the Regional Liver Unit in RVH or continued hepatology research within the medical team at RVH. I will leave the page live until the end of July in the case of perhaps other NIAOC members who weren't able to join us on the day who may wish to lend support to our charity which is celebrating 25 years this year helping liver patients.
If you would like to find out a little more about what we do please have a look here
Until the next time, look after yourselves and each other 
If you would like to see a high res version of the video clip (and download it) I have shared it on my OneDrive account here :-